END OF 2019 - SPECIAL OFFER
Alright! You are getting married and now you are looking for the best Wedding Photographer your money can buy that is going to give you the best memories possible.
Well, you are in the right place!
We are running this Special offer for all couples who are getting married before 08/30/2020 and who would be booking with us before 10/31/2019.
We might make a couple of exception if you are getting married later as long as you are able to book with us before the end of the month.
Why chose us?
French Romance Photography has been in business for over 10 years and photographed hundreds of Weddings around the world,. So, we are very experienced so we don't just take pretty pictures.
We are going to coach you all along the way and help you with the wedding planning because without getting organized, , your day is going to be really stressful.
With us, you will get a complete an detailed timeline. We will help you getting organize and make sure we have the time to take pictures of everything. We will teach you how to pose and all of our pictures will be edited to perfection. We also understand light to a professional level and get really creative. Night time and reception can be really tricky to set up and dark. So you will need someone experienced to be able to light up the reception the correct way.
Check out this testimonial from Melissa and Jonathan who got married last November.
$2,499 - Special offer
Instead of $3,250
The package includes the following items
• Engagement Session (1 location)
• Up to 200 Pictures - Online Gallery (engagement Session)
• 1 Photographer
• Up to 8 hours of Wedding Photography
• Up to 800 Pictures - Online Gallery (wedding)
• 1 12x12 20 Page Flush Mount Guest Book*
• 1 12x12 40 Page Flush Mount Wedding Album*
• Full Set Storage Box (album + guest book)
Add a 2nd photographer for $500 and get a FREE 20x30 Canvas Wall Art
2nd photographer is mandatory for multi-location weddings, bridal party over 10 peoples (bride+groom + bridesmaids + groomsmen) or over $150 guests
This covers 8h (full day) so no need to add extra time and there is no hidden fee. Online gallery is in full resolution and downloadable.
Guest Books & Albums are totally customizable with hundreds of leather choices and materials. storage box can be made out of wood or wrapped in matching leather.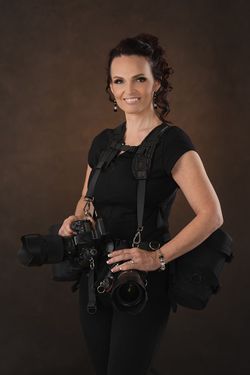 Don't Miss This Opportunity
At French Romance Photography, we want to make sure that we are taking care of each of our clients. So, we are only taking 30 weddings a year.
You might ask yourself, ok, how does this work?
First, let me introduce myself a little bit. I'm Nadege Barnes, award winning photographer with over 10 years of experience based in Corona, CA. I was born and raised in France before I moved into the USA in 2005. I like to know my clients personally and for this reason, I would like to meet you in person. This allows me to ask you all the questions I need to understand your wedding vision and this also allows you to ask all of question you might have and shows you all of my work & beautiful albums.
Just fill out the questionnaire below to inquire about a consultation and see if we are available.
Looking forward to meeting with you soon!
Nadege Barnes
(951) 532-9942
nadege@frenchromancephotography.com
Now, imagine having beautiful wedding pictures like those ones on your wall, wouldn't be amazing?
Before you inquire for a consultation
Make sure you have your venue and wedding date set in stone.
Please, fill out the form below to request a consultation. You will receive an email with further instructions. If you do not see the email right away, check out the spam folder. You will also receive a couple of gifts that will help you with your wedding planning. So make sure to un-spam our emails.