How to plan your Wedding Budget
and avoid the most common mistakes that most engaged couples do
Besides planning for your, the most difficult part for engaged couples is to figure out the total cost of their wedding day. So, at French Romance photography, we have decided to give you a few insights and hopefully, make the process easier while making you save a few bucks.
Basically, getting married is like buying a nice brand new car but you don't get to drive it. you just get the ride of a lifetime. This is a major expense and only a few things will survive the wedding day.
Before we dive in, we wanted to share a few numbers about wedding cost, those numbers are statistics collected by the Knot
Before we dive in, we wanted to share a few numbers about wedding cost, those numbers are statistics collected by the Knot
The National Average Cost of a Wedding Is $33,931
What does this mean? Well, this means that engaged couple spends an average of $33k-35k on their wedding day
Now, keep in mind that most couples come from all over the US and have entirely different wedding budgets, locations, head counts and styles. What they end up spending naturally varies a lot. Throwing a wedding in New York ) costs more than one taking place in a more rural small town.
In Los Angeles and mostly Southern California, this average is a tiny bit higher, but again, Beverly Hills vs San Bernardino can have a big difference.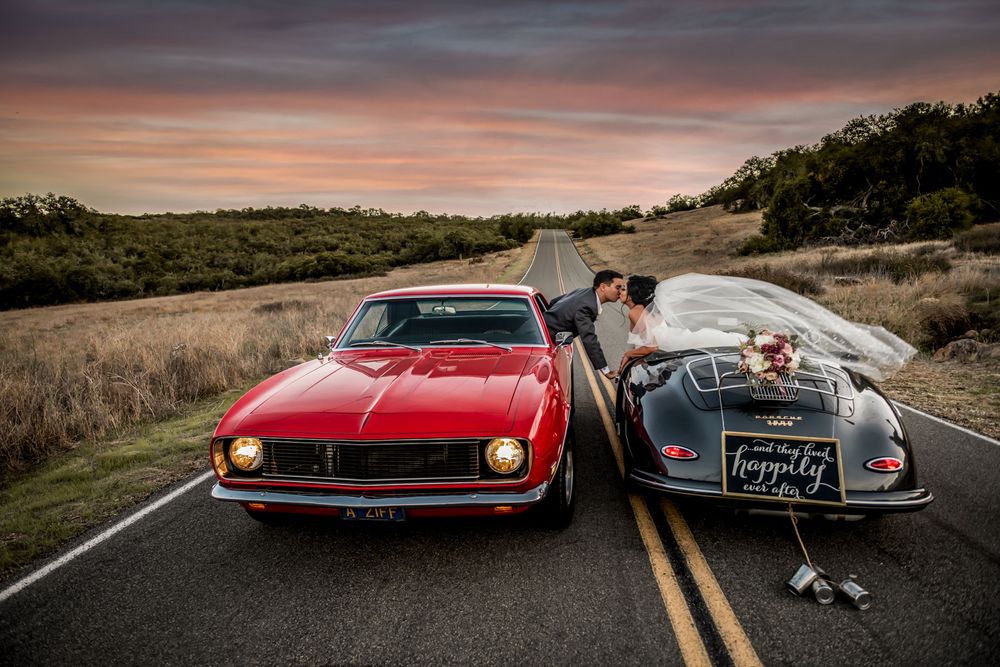 And we got more numbers to give you
- Only 29% of couples getting married hire a wedding planner.
- Only 50% of couples getting married hire a professional DJ
- Only 50% of couples getting married hire a professional Photographer
- The average couple hosts 136 guests, and the average spend per guest is $258.
And here is the breakdown of where the money is getting spend in the US for a wedding
- Reception Venue: $15,439
- Photographer: $2,679
- Wedding/Event Planner: $2,002
- Reception Band: $4,247
- Reception DJ: $1,292
- Florist/Décor: $2,411
- Videographer: $2,021
- Wedding Dress: $1,631
- Groom Attire: $283
- Wedding Cake: $528
- Ceremony Venue: $2,382
- Ceremony Musicians: $797
- Officiant: $286
- Catering (price per person): $70
- Transportation: $856
- Favors: $245
- Rehearsal Dinner: $1,297
- Engagement Ring: $5,680
- Invitations: $386
- Hairstylist: $123
- Makeup Artist: $102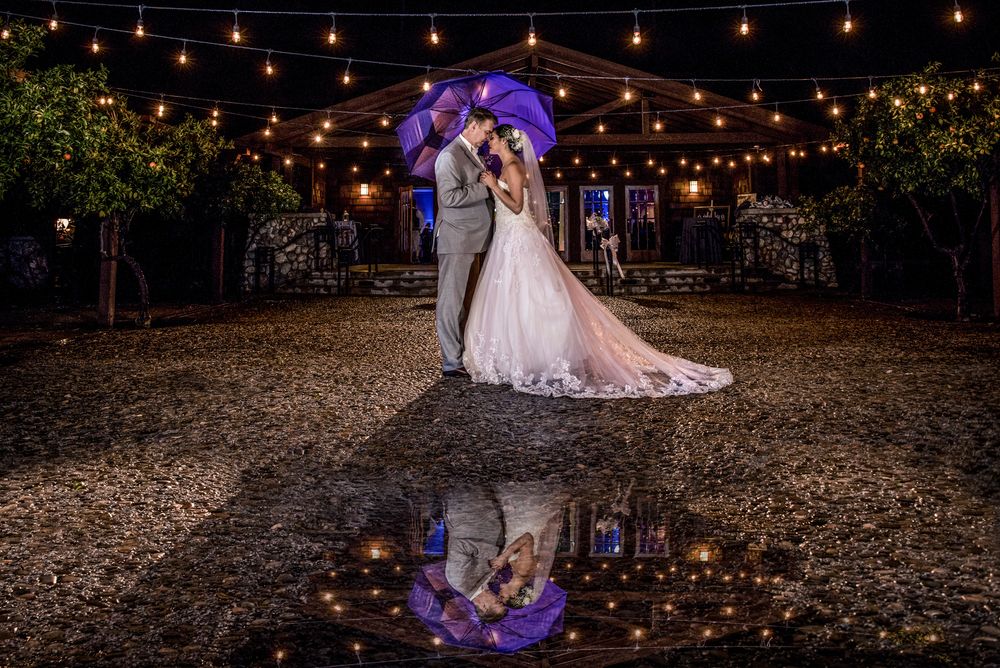 Mistake #1 – Not having a plan and spend your money only on emotional purchase
Alright, we know that you are not going to be the only one planning this wedding and most of the time the family gets involved, so it is also about who wants what and who has the money. This is a dangerous situation where we have seen parents spending a lot of money for something that the newly couples do not really enjoy and feel forced to accept. The emotion gets high and each expense becomes family warfare. But ask yourself, would you rather have this money saved toward a down payment for a house or a nice honeymoon instead?
So, when it comes to budgeting with your family, before starting any planning, lay some ground rules with your family.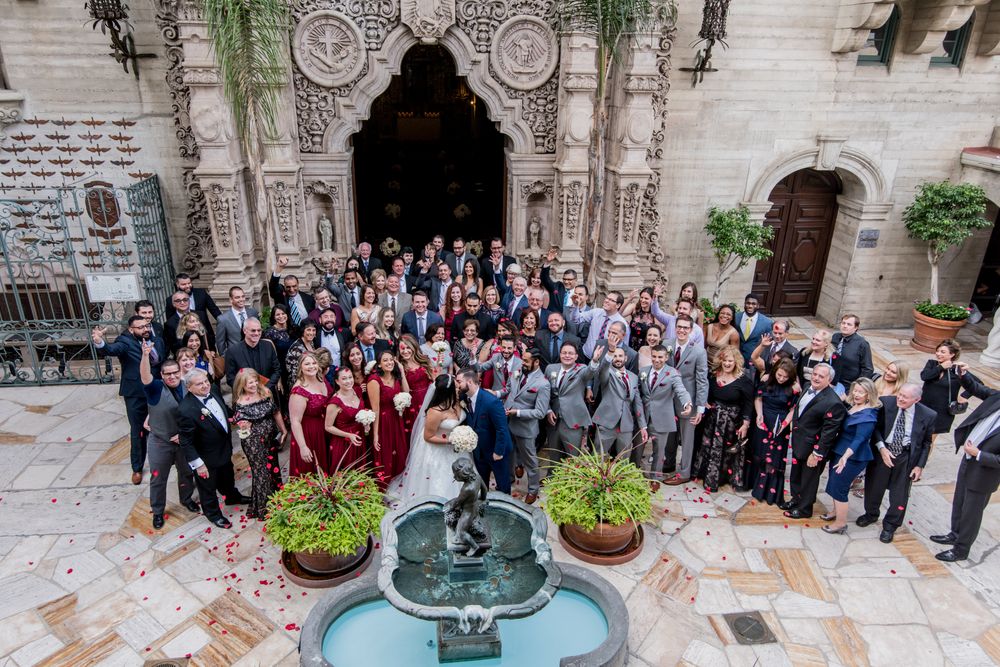 Mistake #2 – Inviting too many guests.
Right here is certainly the most common mistake. Just in food alone, a guest will costs you $70-$100. Up to $250 if you add on drink, party favors and rental (such as linen, decoration, chairs, etc.…)
Our recommendation is that if you do not know those people, you should not invite them. I mean, when did you talk to your cousin from Alaska? 5 years? Ask yourself! Yes, if the parents pay for the reception, it could be dramatic but again, lay down your rules and have a very well thought conversation with your fox explaining that you would rather see the money spent in a more efficient way.
But mainly, smaller is the wedding, smaller your wedding budget can be.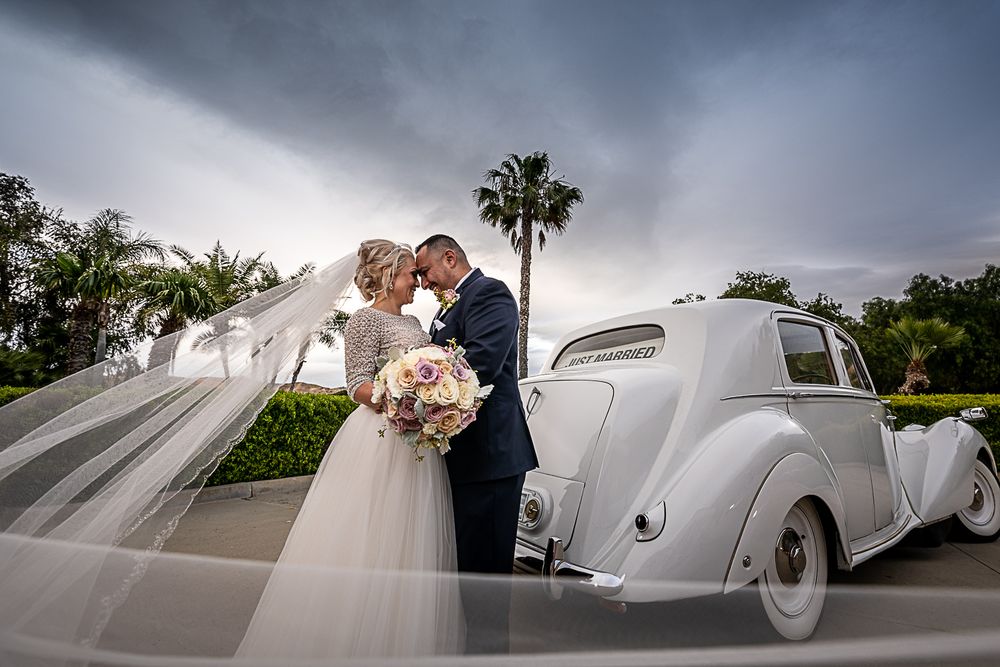 Mistake #3 – Spending money in the wrong places
What we mean but that is that you must understand what your priorities are in your budget. For example, is the venue of your dream more important than the flowers? Or the wedding dress of your dream is more important than the photography of a lifetime? What really matters to you? And ask yourself, what will be left after the wedding day?
For example, the other day, Melissa, a bride to be, contacted me, said she loved my photography, but she had a very tiny budget left for it. So I asked why she took so much time to hire me? Because I was booked on that date. She said she needed more time because she had just spent $4,000 in a dress that she was not even sure she still liked (instead of $2k). I felt bad but I understood she didn't process her budget correctly and got trapped.
I also had one of my groom telling the horror story he witnessed while a friend of his got married. They didn't get a photographer because they thought it was more important to have a full open bar rather than wedding pictures. in the end, they regretted it. people got drunk really fast and they realized that they will never have a decent picture to show to their children in the future. You have to wonder sometime.
Again, impulsive purchases can be devastating and through your dream wedding vision out of the window.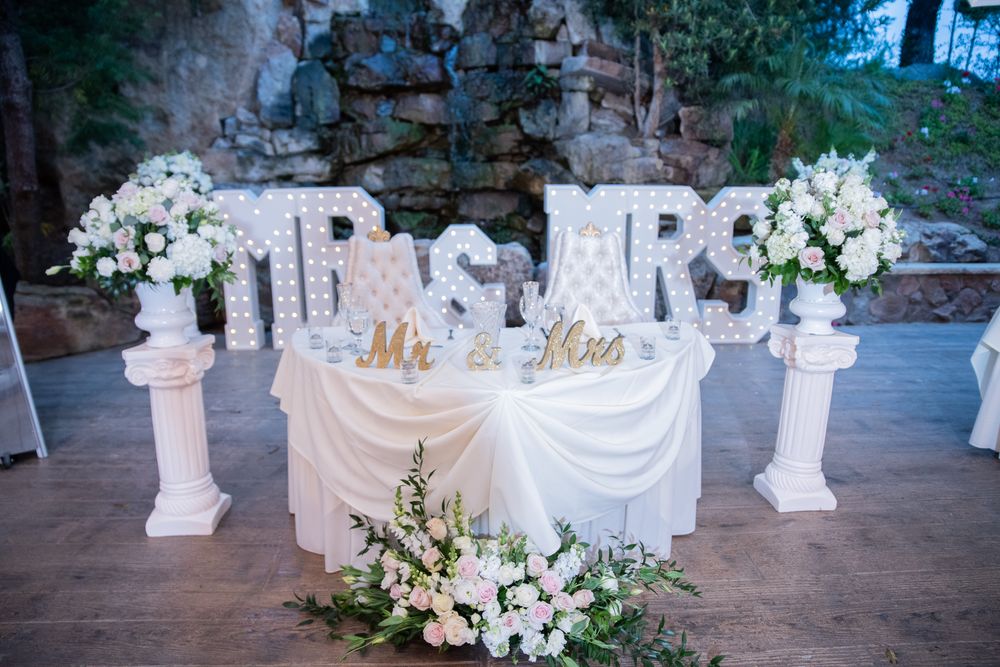 Mistake #4 – Wait too long to hire your vendors or plan your wedding at the last minute.
It is well known that a wedding can take between 1 to 2 years to be planned, especially if you are looking for a particular venue that is very notorious for lavish weddings.
More time you allow yourself to plan this wedding, better and less stressful your decision will be. Also, by planning ahead, you allow yourself time to hire the right vendors that are going to give you the best product for the right investment. Do not rush and do not hire the first vendor you met because you want to be done with the process. A beautiful wedding, especially on a short budget needs time.
The other advantage is that you give yourself time to hire the RIGHT vendors and wait for their "Show Special" or "Promotion". You can then compare and figure out what is the best investment. again, the keyword is 'investment".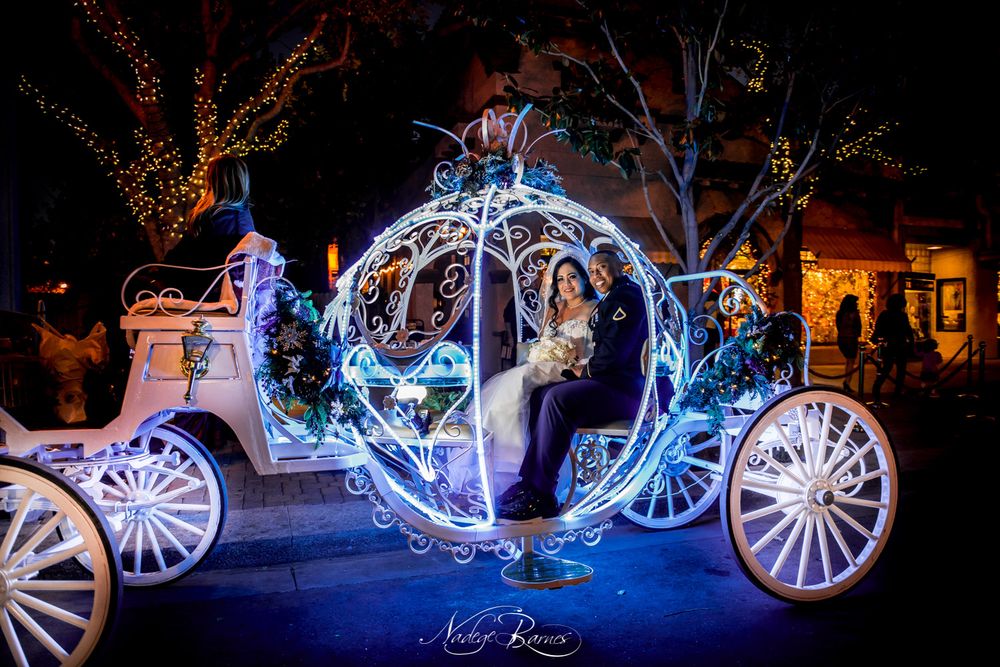 Mistake #5 – Price shopping
Yes, we said it. We know it is important for you to compare prices to stay in your budget but there is a difference between price shopping and investment.
For example, let's say you find this photographer who swears he can shoot your wedding for $500 vs French Romance that has 10 years of experience, offer beautiful albums but charge you $2,500. Great! You are thinking " Hey, I could be saving $2k on the photographer and I could do my album on Shutterfly" you might think…. But then, you are having an evening wedding outdoor with very intimate light. Your photographer delivers a thousand digital files that look like they have been taken with an iPhone and nothing look like the work of the other photographer that was more expensive. So, now, let me ask you. Did you save $2,000? Or did you waste $500?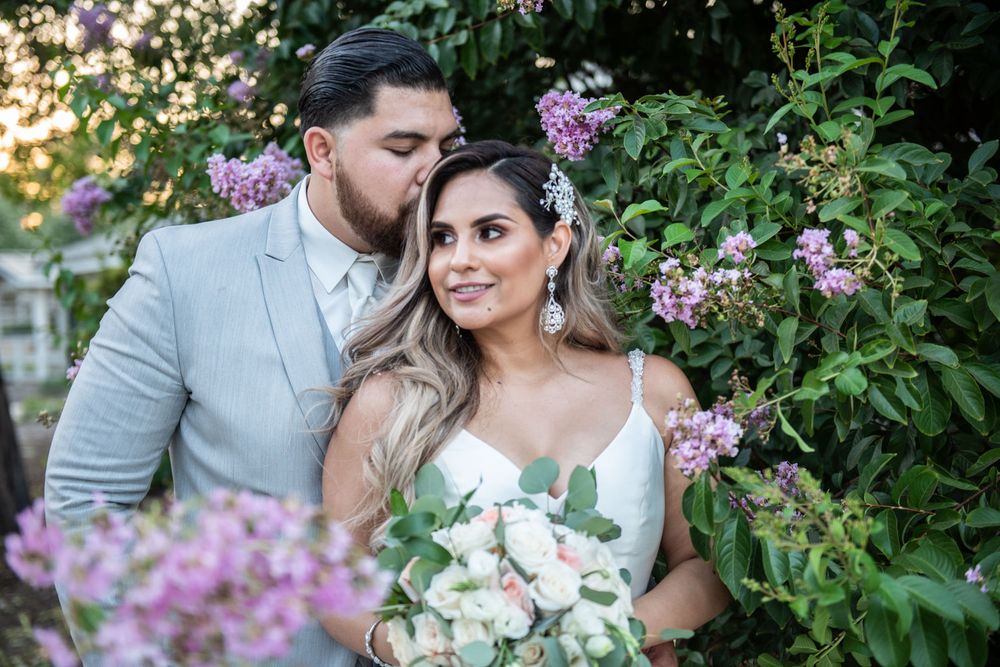 Mistake #6 – Avoid the "one stop, book it all".
Combos can be a terrible investment
A lot of venue as everything bundled in one package. Las Vegas, for example, is notorious to do this pretty much almost everywhere.
Sure, this will save you money… to a certain point. The venue might be great, but the photographer might not be exactly what you really want and the flower might not be exactly the vision you had in mine. Again, priorities, but mainly, in the end, you will end up disappointed especially if the terrible photography is the only thing that lasts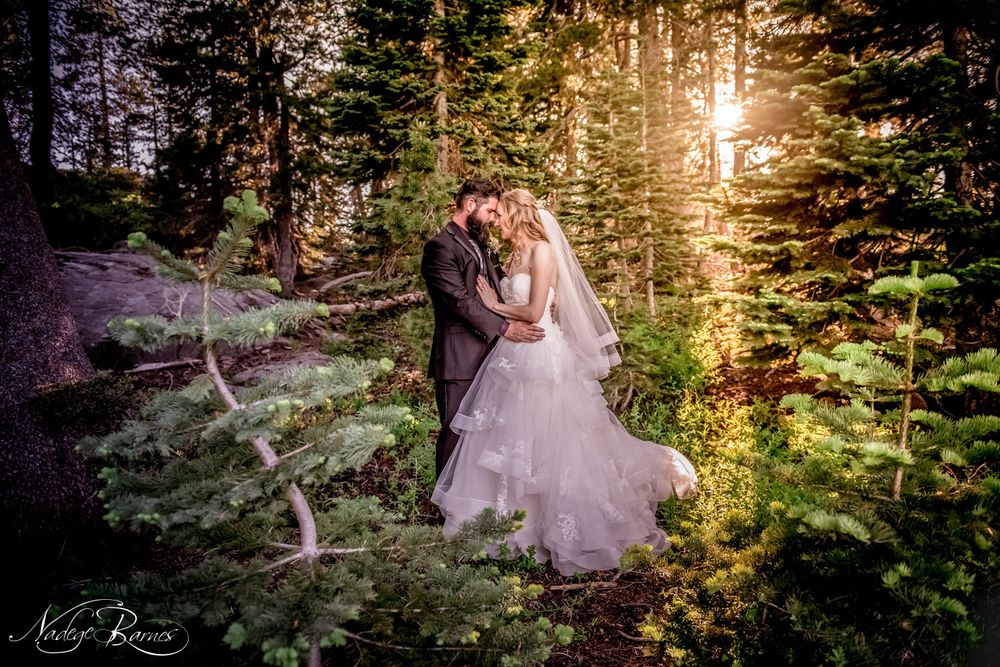 How to prioritize your budget?
Yes, there is a sort of an order to book all of your vendors to get a better budget and certainly save a few dollars along the way. Here, we are going to lay it out for you, but again, this is only to give you a rough guideline on how it should be.
Venue should be first.
Until you book the venue, nothing else can't happen. Once you book your venue, you will be able to move forward since you will have a date set in stone.
Now, there are ways to save money on the venue, and the best one is to book your wedding on a Sunday or Monday to Thursday. Why? Because those dates are unpopular, so they slash the prices to fill up their banquet rooms. You could save between $3k-$5k depending on your venue. Right here, you just find the money for the photographer of your dream!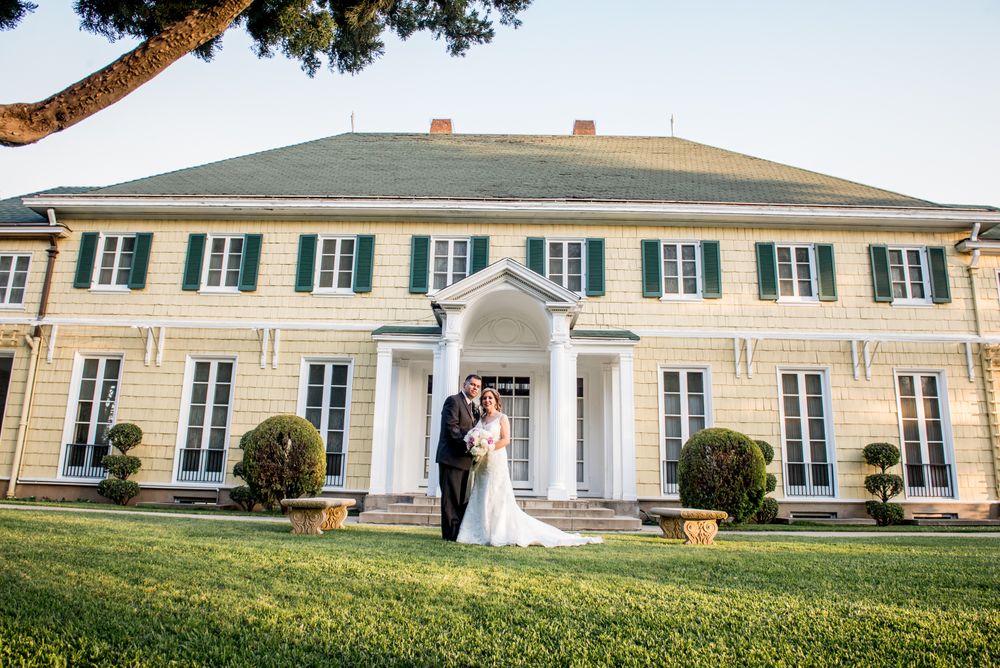 Photographer and DJ, right after the venue
Photographers and DJs are considered as master vendors because you will rarely see a good wedding without those 2 even if you are having a nice backyard wedding.
But this is not the only reason, GOOD photographers and DJ get booked almost immediately after your book the venue about 6 to 9 months in advance (sometimes even more)
Go to Bridal shows.
Why? Because not only you get to meet vendors in person, but you get to feel and touch what they have to offer while getting a discount. Discounts are usually only found during a bridal show. So, if you have a vendor in mind that is doing a bridal show, well, don't wait the last minute. Go to the show with your credit card and sign with them on the post. Most vendors will over between 10 and 20% off their package. It is a good way to get most of your local vendors in one stop while saving a few dollars.
Your wedding dress.
Let me ask you this. Do you really need to spend that much money on a wedding dress? A dress that you are going to wear only ONE TIME? This is a good question if you are on a small budget. There are many ways to save money on a beautiful dress and let say this. A good photographer will make any dress look like a million dollar and a terrible photographer will make a designer dress look like garbage.
If you are dreaming about a long veil, there are plenty of affordable ways to get a beautiful veil without breaking the bank. Amazon and Aliexpress are a way to go. Sure, they are made in China, but a veil only needs to look good for ONE day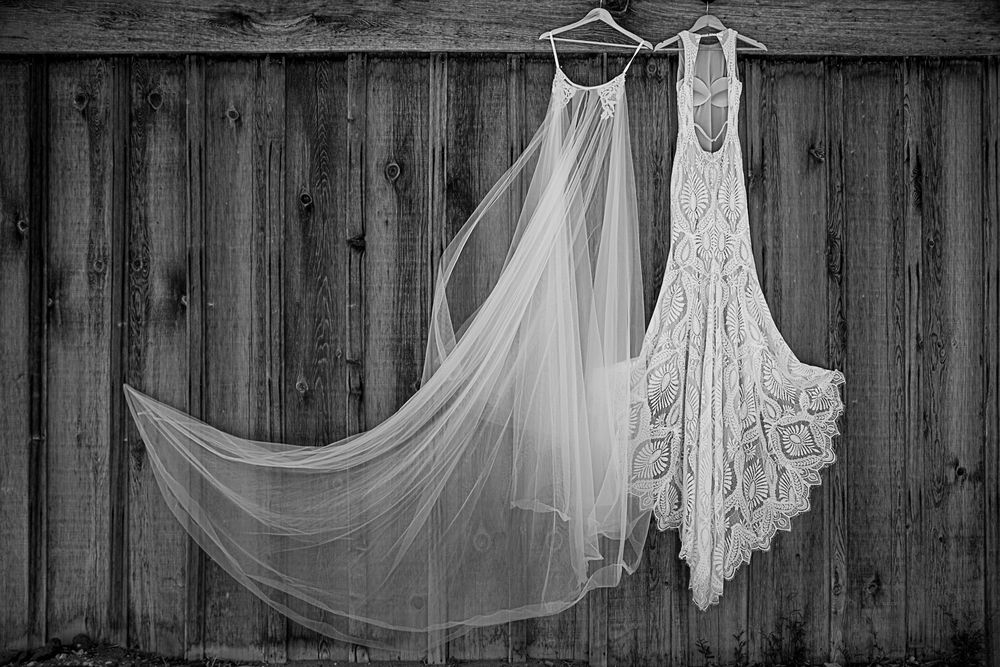 The Flowers:
This can become a big expense very quickly if you are dreaming of a spectacular floral décor. We have all seen these platinum weddings on TV. Again, if you are on a budget this is a place where you can save money really quickly if you know what to do. By the way, flowers die and get tossed the next day. So let's keep this in mind
Alternate small and big centerpieces or keep them small altogether. Know which flowers are more expensive than others. There are also flowers that do not stand up to the heat very well and look bad very quickly such as hydrangea. We have seen clients not buying any flower at all too, having just a brooch bouquet made for the bride and beautiful fans for the bridesmaids.
anyway, it doesn't matter what you can decide but this is where you can easily save a ton of money while still having a nice wedding. Again, a good photographer will make you look good no matter what.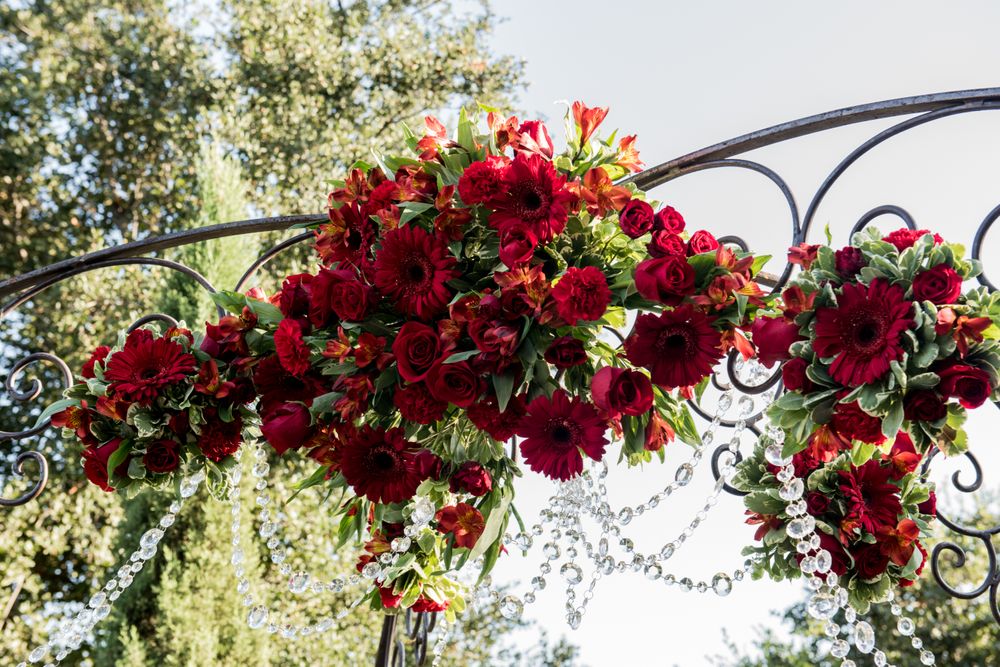 The bridal party
Ask yourself. Do you really need these many bridesmaids and groomsmen? Don't get me wrong, you can do whatever you want on your wedding day but if you are really trying to save money, this is another place where you can find the money. I mean, think about it. Hair and makeup for each girl + bridal bouquets + bridal presents can add up pretty quickly. Same with groomsmen with tuxedo rental and gifts. We have seen more and more weddings trying to keep it simple with one bridesmaid and one groomsman. Not only the logistic of a smaller group gets way easier but the budget can get smaller. For example, if your bridal party is small and you are having a small wedding, then you do not need a second photographer VS a huge bridal party that requires 2 photographers and more time to photograph which requires to more money.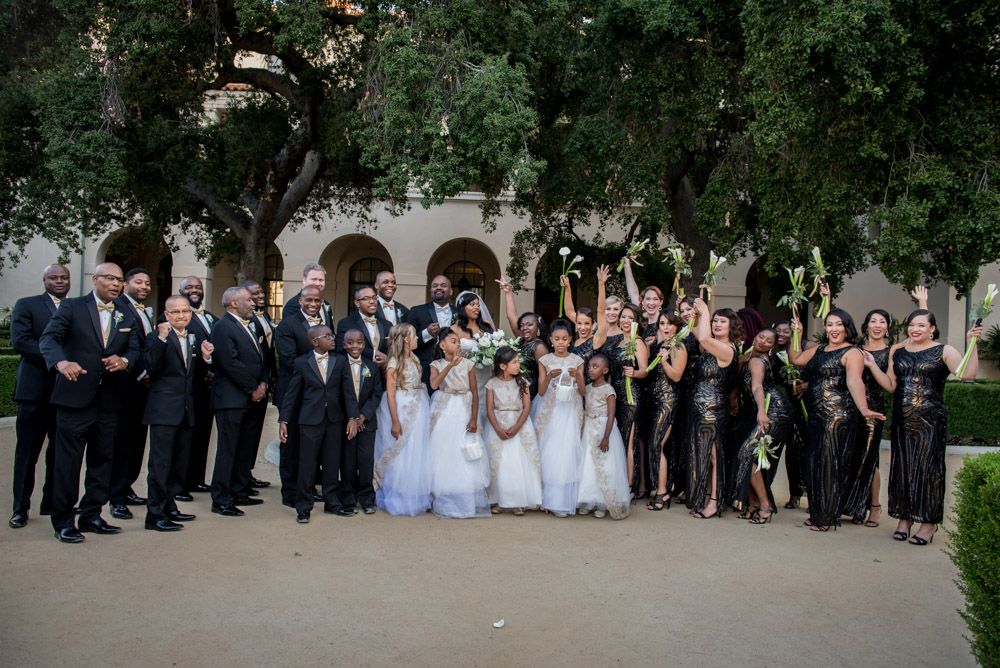 Limo
Need a limo before and after the wedding? If you do, I'm sure they will charge you for the 4 or 5 hours that you are not using them. Here is the trick, hire 2 limo companies, one for before and one for after. Simple and effective.
The alcohol / bar
This one thing we didn't see listed in those numbers above but let me tell you that I have almost never seen a wedding without alcohol.
Having an open bar during the entire time of the reception can cost you a ton of money, we are talking about $3000 to $5000 easily. And more guests you have more money it can cost. Most venues will offer you different options but here the most beneficial.
Have an open bar during the first couple of hours serving only cocktail and beers. Then turn it into a cash bar, meaning, your guests will pay for their own drink. The first advantage of this situation is that you keep your costs low and second, this slows down the alcohol consumption and avoid drinking problem that can really turn into a bad situation.
The invitation
As you have certainly seen above, the average money spent on wedding invitations is about $386, which is not too bad. Well, you can really cut this down to zero or pretty much down to a few dollars. Let's be honest here, beside the immediate family, your invitation is more likely to finish in a trash can. So, a good way to save money is just to get a few of them for keepsake and the photographer, and just email everybody else. If you are very comfortable with a computer and a printer, you could also print them yourself. This is one thing that can be easily DIY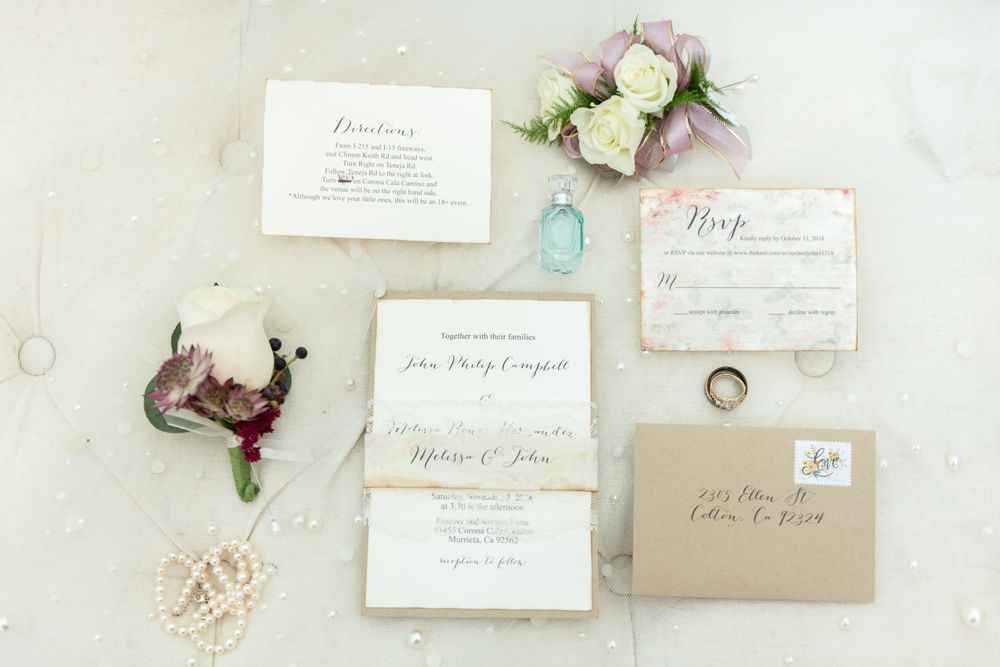 The cake.
The number listed earlier shows that a wedding cake cost above $500. Do you know that only half of your guests will eat cake? I bet that most bakery or venues won't tell you that!
Also, ask yourself, do you really need to go this crazy on the cake decoration? Sure it could look amazing but… it is going to be eaten! Again, a good photographer will make any cake looks good on picture. Just keep it simple. Groceries store makes those and they taste great. Not only there are delicious but they also taste good while being very affordable.
Another way to save money if to have a small cake done just for the 2 of you and offer a dessert bar to your guests. The cake table will look amazing and full while keeping your wallet and guests pretty happy.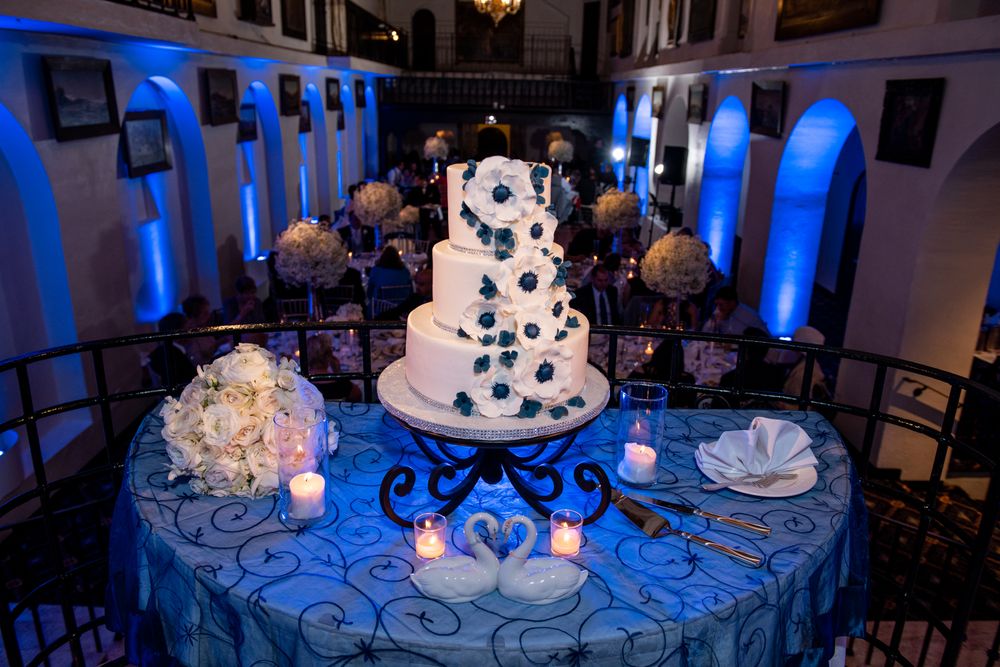 The Food
Let me tell you, I would rather see you have a taco cart rather than fillet minion if this allows you to hire the DJ or the photographer of your dream. Fancy food can be outrageously expensive. A buffet is usually the best option offered by many venues too. Again, the goal is to keep your prices down.
In conclusion - How your budget shoud look like
Let's say you decide to spend $35,000 in total.
Photography - $3,500 (10 %)
DJ, wedding dress, flower - $1,500 each (4.5 to 5%)
Hair and makeup $500
Tux rental $500
Photobooth $500
Decor, $1,000
Cake $200
Invitation $200
Officiant $350
VIdeo $3,000
This should leave you with $20,000 to $25,000 to cover a decent venue and the food for 150 guests easily with an open bar for a couple of hours. basically, if you can find the venue and the food for less than that, you are gold!
Not bad, right?