Win a FREE Engagement Session
We are looking for newly engaged couples who want beautiful fine-art engagement photo, who like to dress up and having fun on some beautiful locations in the Southern California.
This offer is ONLY FOR 4 COUPLES who can't stop holding each other and want EPIC pictures!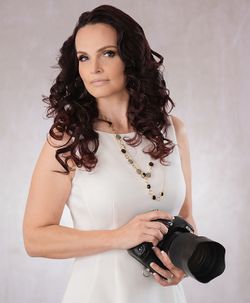 Don't Miss This Opportunity
The winners will be announced on September 30th, 2019 by email
This engagement experience is TOTALLY FREE! No, we are not kidding you.
You might ask yourself, why? Or what is the catch?
Well, I'm Nadege Barnes, award winning photographer with over 10 years of experience based in Corona, CA. I like to try new locations and new photography techniques. As a professional, I have to keep on pushing my art and my skills to evolve and be on top of my game. So, by finding great couples like you, you get to have amazing pictures and I can experiment without worrying what you should expect on a "regular" session.
If you like the idea and you and your fiancé would like to dress up and go have fun in front have my camera, please, fill out the submission form below and we'll let you know soon if you have been selected!
We'll look at your submission in the next few days. The winners will be announced by email on September 30th, 2019
Follow us on Instagram @frenchromancephoto. This will count as a second submission to the contest.
Also, you will get the FREE GUIDE for Perfect ENGAGEMENT SESSION EXPERIENCE.
You will receive a quick series of 3 emails in the next 2 weeks with tips and advice about locations, posing and wardrobes to have the best experience on your engagement session.
IMPORTANT NOTE: YOU MUST READ YOUR EMAILS! Because we want to give away the session to couples that are really following us and learning from the content that we are giving them to have the perfect wedding experience, So, stay tuned.
last thing, if you do not see the confirmation of your submission right away, good chances are that the email is in the SPAM / JUNK folder, so make sure to set up your email for receiving our content correctly.
Looking for to meet with you soon!
Nadege