Photo Credit by Michael Anthony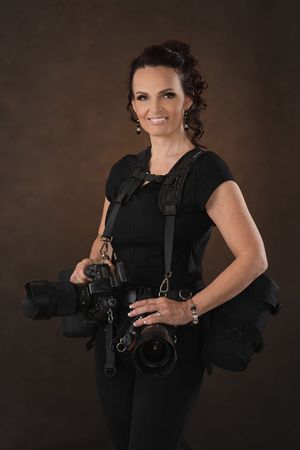 Nadege Barnes
Hey Guys! I'm glade that you decided to get to know me better. So here are a few things about me.
My Name is Nadege (Na-day-j) I was born in the South of France. I became passionate about photography in High School but i never though it would became my dream at the time until 2002, during a visit to Los Angeles when my life was about to change forever. An actor asked me to take photographs of him after an interview I was doing for a magazine. The photographs were taken in his backyard with a film Camera. Well, this is how my American dream started. A Magazine published my photographs right away and offered her more opportunities. I was officially a professional Celebrity Photographer and was doing many Red carpet events within the months following.
in 2005, I met my husband Doug. So I left France and come to live in California.
At the end of 2008 I decided to go back to photography and thought that Wedding Photography would be the best option to start a business.
Since then, I have booked over five hundreds weddings and helped many other photography studios
My Husband and I have a beautiful son named Logan and a Devon Rex Cat named Tyler. I loves fixing pretty much anything , You should see the size of my tool box! LOL I also love chocolate, cruising, and go to vacation in the Bahamas & Caribbeans