Engagement Session - What to wear?
First, let's start with the beginning. Some of you might ask : "What is an engagement session exactly?"
Well, in simple word, it is a photo portrait session of the future spouses together. But this is not a very glorifying definition. So why do people make a such fuss about it?
The thing is, there is more to the fact than just taking pictures of the newly engaged couple. This is the beginning of a family, a story of 2 people coming together that are madly in love with each other. Getting married is a commitment but also a celebration. Taking pictures of the couple in this digital social media is now a perfect way to announce the beginning of the story, that the big day is coming soon. People want to see pictures of the couple laughing and smiling. The couple will usually use those pictures for save the date cards, post them on their website too but also, to create large print to display at their wedding and/or a guest book that guests will sign at their wedding.
So, this is not just taking portraits with a cell phone. You already know that you want amazing pictures at your wedding, and since you are hiring a photographer for it, why not take he opportunity to get an engagement session, right?
This session not only allow you to get to know your photographer, learn how to pose with him/her but also get incredible extra memories to share with your entourage..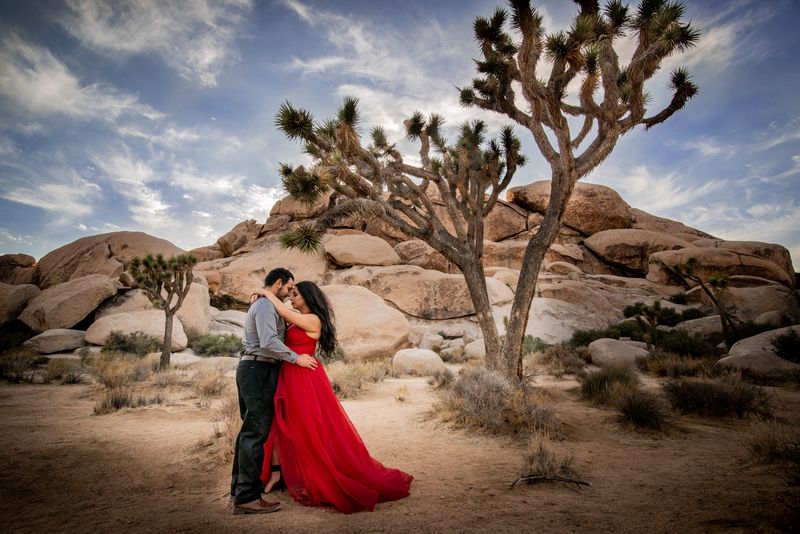 So, do you really need an engagement session?
The answer is no, you don't have to. If it is not something you want to do, well, don't do it. Only if it matters to you.
Now, if you decide to do it, we want to make sure it is going to be Epic, because, at French Romance photography, this is what we do.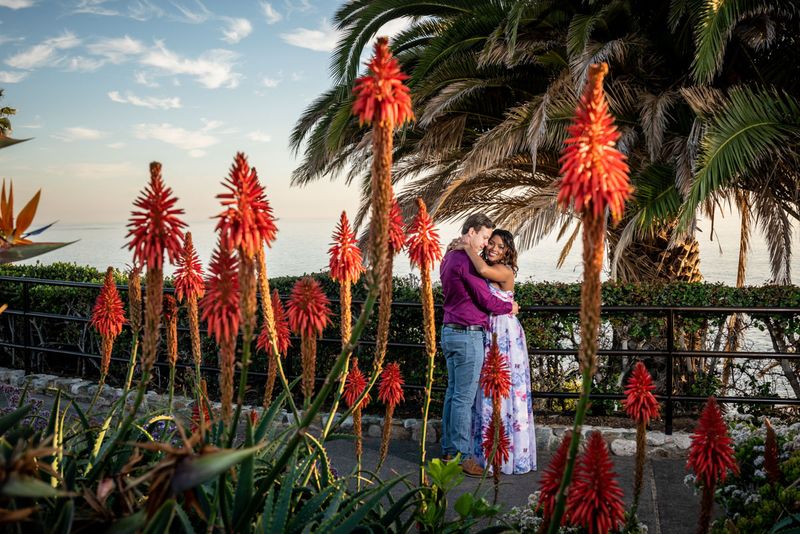 What if you are not really comfortable in front of the camera?
Whether you're camera shy or love to strike a pose, an engagement photo shoot can be uncharted territory for most couples. Our goal is to get you prepared and have a good time.
Engagement shoots should be "a fun time" for us to get to know each other and for you to spend time focusing on being in love and being fiancés—and I get to photograph it!
If you're camera shy or anxious before the shoot, that's normal. We are going to guide you with the posing, so, do not worry so much about that. The engagement session is a great opportunity to give you plenty of posing "exercises" without feeling the pressure of the wedding day (another reason why a pre-wedding session could help)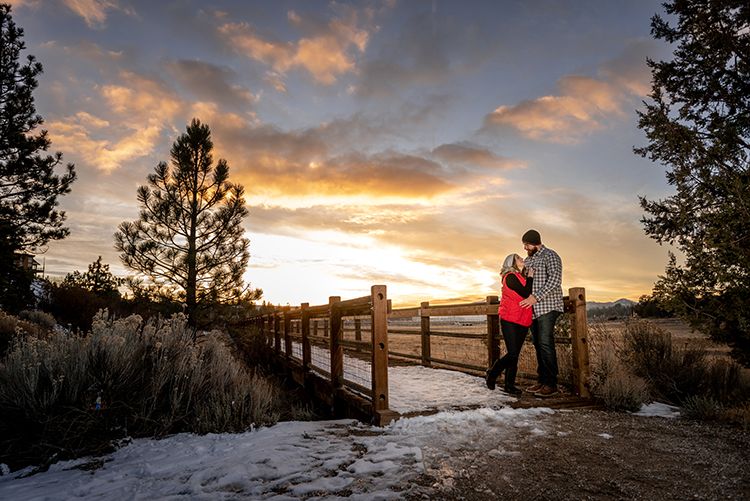 Now, what to wear to your session can be a task if you never really take any sort of formal pictures in your life.
#1 advice we give to our clients is to reserve the makeup and hair trial for the engagement session. Even if you decide to have your hair down, the hairdresser can always undo any Updo in less than 5 minutes and get you ready for your session.
What you wear for your shoot is often the second most important outfit you'll need throughout your wedding events, but where should you begin? The main thing is to keep it simple but classy and elegant at the same time. Avoid brand names and distracting patterns.
Avoid wearing all black at all cost except if you know you are going to be in front of a very bright background the entire time or you are going to wear a very dramatic black dress. Try to keep the color theme of your wedding.
A nice long flowy dress can come a long way if you are looking for a dramatic look but a sexy short dress can be nice if you have the body for it and wear killer high heels.
If you have a strong theme, go for it. Vintage & dapper style shoots are always a great idea.
It's best to stick with one outfit versus showcasing a wardrobe, complete with outfit changes and props. However, if you're craving an outfit change, I suggest one formal look and one more casual option.
As for props, having a couple of them is fine, like a "save the date" or a sign saying "love". Don't overdo it though.
In the end, we are here for you. If you are really not sure about what to wear, call us and text us. We will be glad to tell you what we think and make this session memorable.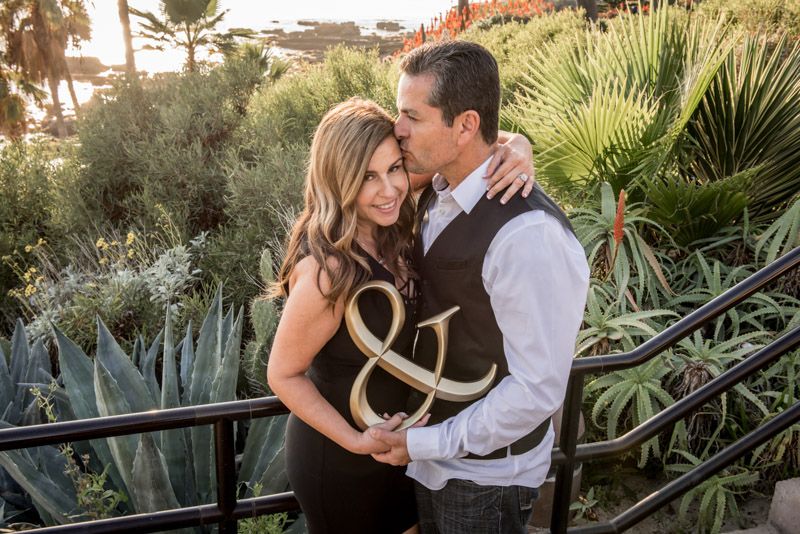 Location, Location, Location
Where to shoot is nearly as important as what to wear. You should choose a location important to you but if nothing come in mind we can help you.
You could choose a location that has a similar style as your venue or the opposite of your wedding so that your wedding and engagement photos are different when it looks.
Winter wedding? Opt for a summer shoot. City venue? Pose in a park with lush greenery. The contrast will help balance your collection of images and change things up a bit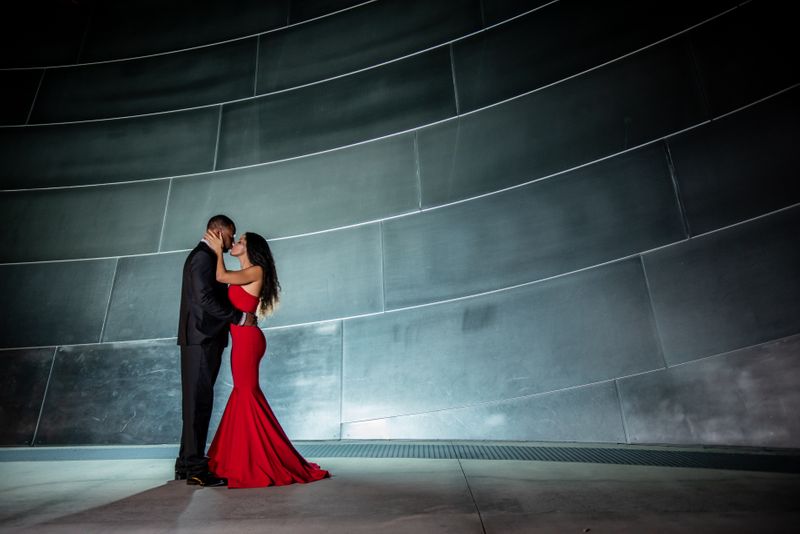 Another question we get asked a lot is " can I bring my dogs and/or my kids?"
The answer is "absolutely!" if it is what you want. They are a big part of the family. We want to showcase who you are so, why not having them?
Make sure your kids dress accordingly. Keep the color scheme and/or style.
For dogs, we just want to make an important point. Bring your dog if he/she can be obedient and cannot be a danger to anybody. We just want to make sure no accident happens. By the way, you get bonus points if you have a BOXER.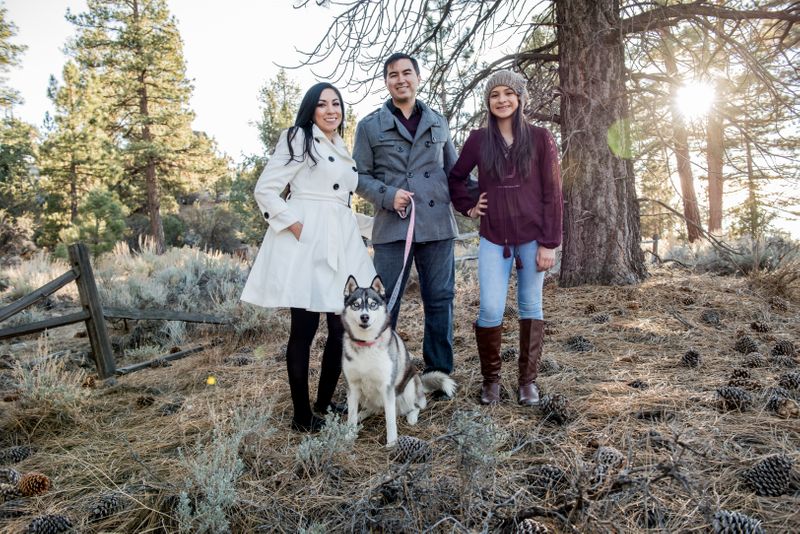 Here a link we have created. These are all the locations we have shot in Southern California.
https://frenchromancephotography.com/locations-for...
Remember, It's All About You. These photos are so you can look back on this time in your lives when you're old and gray. Though you may choose to post some great photos from the session (and if you do, please credit your photographer!), at the heart of the matter is, it's not about social media or what other family members want. This is a great time to simply focus on what the two of you desire for the session, to get to know your photographer and to produce photos of the time you were engaged before becoming spouses. Enjoy it!