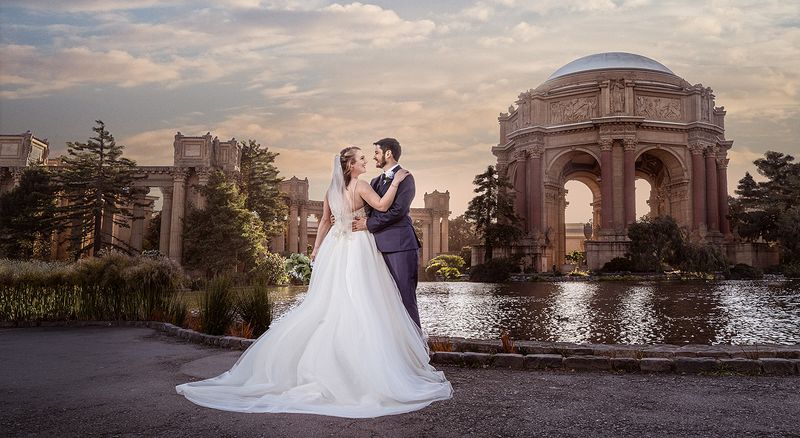 TIPS TO FIND THE PERFECT WEDDING PHOTOGRAPHER
So, you are looking for the perfect photographer for your wedding and you're certainly realizing that this is NOT an easy task.
Well, if you are here, you've come to the right place.
In our area, you have probably seen that we have hundreds if not thousands of "wedding Photographers" from amateur to professional from a wide range of budgets and styles.
So, which photographer is right for you? This is the million dollars question, right?
Well, we are going to try to help you figure all this out, step by step.
RESEARCH, RESEARCH, RESEARCH !!
The first step is to start with a mood board aka Pinterest, then, start collecting images that you like. This will give you a good idea of which style you like most.
A good photographer is usually able to tune in toward your style. A lot of them will tell you that each photographer has their own style but the best can do anything.
While Wedding Wire and The Knot are great resources to browse wedding photographers, know that the first pages are PAID to advertise and not all great photographers do this. so you might miss out on more affordable options (paid advertising = expenses they pass on to you) Photographers are ranked by the money they spend on advertising, not their talents and business integrity or experience. Still, this will tell you who is out there and you can read plenty of reviews, but don't be afraid to read the last pages.
Words to mouth are usually the best way, especially if you have a friend that just got married and brags about her fantastic experience and love her pictures.
Most photographers will have a nice professional website that will allow you to see their work, and contact them. Their phone number should be easily found. No phone number usually means they are not into talking with you a lot, which in my opinion, is a huge red flag. You want great communication with your vendors
On their website, you should be able to see a variety of weddings from beginning to end and if you're only seeing work from one wedding or one specific part of the day, they may not have the level of experience you're looking for.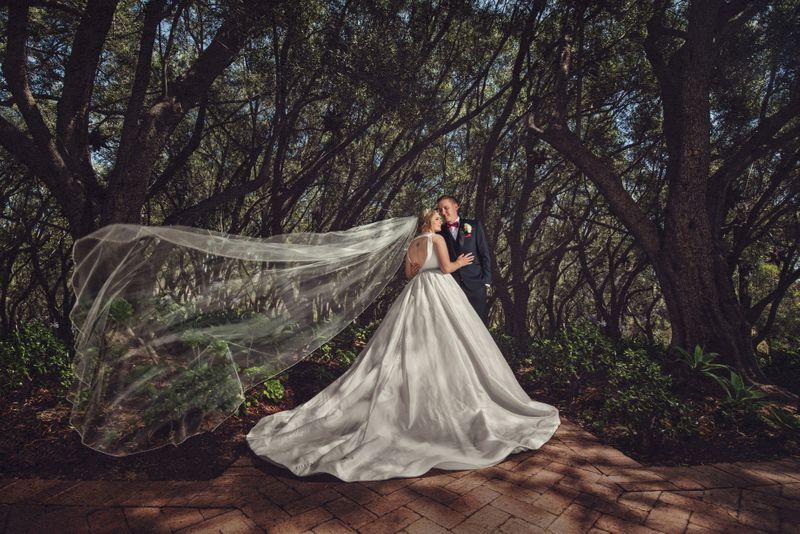 YOU MUST MEET UP WITH YOUR PHOTOGRAPHER
We know it is a big task to take time out to meet different wedding photographers instead of just comparing pricing and work online, which is one of the biggest mistakes couples make.
Why? Because each wedding is different, We cannot price a wedding in a backyard with 50 guests the same way we will normally do with a lavish wedding with 350 guests in Beverly Hills. Putting yourself in a restrictive box due to the budget could take you away from the perfect photographer because you must see what's out there and what makes a $5000 wedding collection different than a $2000 one. While your initial budget may be lower, remember that your wedding photos are the only thing that will last forever.
A good photographer will help you to figure out how to save money here and there to come up with the budget you need for those perfect memory, so don't be afraid to have a candid conversation about money.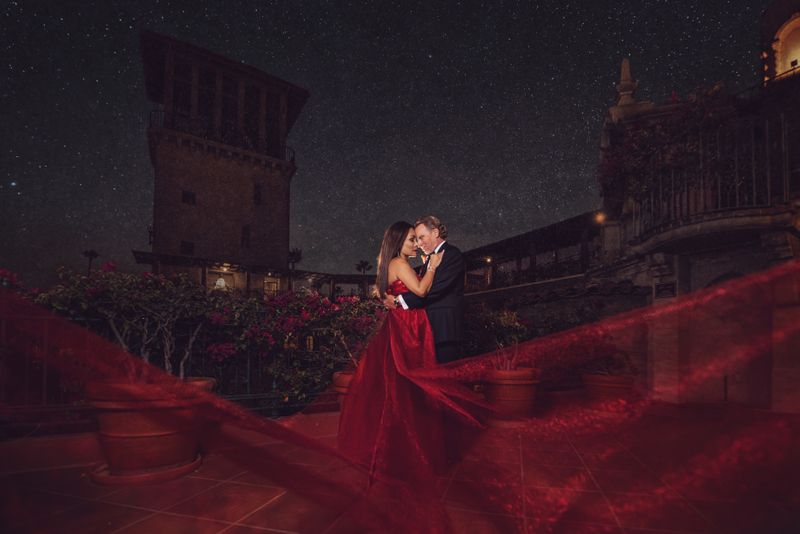 DON'T FALL INTO THE TRAP of the "FREE STUFF"
We have seen many photographers offering a FREE engagement session in their packages, but in the end, you have to spend additional money to get the digital files in your hands and you only get a dozen of them or 50 at best, and they will be in website resolution, Not full. Why? because they want to charge you extra for it.
At French Romance Photography, if the engagement Session is in the package, you don't have to worry about it and you will get the files, up to 200 of them in full resolution.
If you have won a free session with us and signed a contract, you get a $350 discount on the package. Clear and simple.
DO NOT SIGN WITH THE FIRST PHOTOGRAPHER YOU TALK WITH
Well, he doesn't mean he/ or she is the right one for you but to make sure he/she is the right one, you must look around a little bit more to ensure that you didn't leave any stone unturned.
During bridal shows, I have met many brides you have booked the first photographer they ever met because of the "GREAT DEAL" but then once they talk to me and see my work realize they just wasted their money or had no idea what a photographer could do for them in term of services and albums.
Just take your time, meet everyone who interests you, and once you are done with all of your consultations, sign with the one that is best for you. Like this, you won't have any regret.