WORKSHOP
Introducing a line of workshop for wedding photography.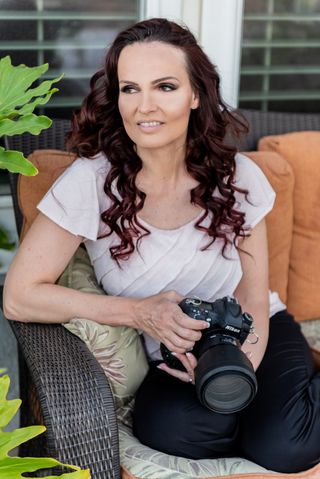 AUGUST 12TH 2018 - NO SPOT LEFT AVAILABLE
For beginner to intermediate level wedding photographers (portrait photographers are also welcome)
private residence - Closed Group - 1882 S. Belle Ave. Corona, Ca. 92882
This is a great class whether you are just starting out as a wedding photographer or you are trying to take your business to the next level. In this class, Nadege will be giving you all her secret to be a better photographer and business owner She will give you the right tools to start off your wedding photography business the RIGHT way. We will talk about equipment, software, education & experience.
What you need to bring with you at the class:
- Laptop with Lightroom CC installed on it.
- Your own Bridal show flyer / price sheet
- Book note/paper to take notes
You are no required to bring your camera.
Note: since the class is free, however, everybody will be requested to contribute $10 for food and beverages.
11:00am - Welcome everybody.
Everybody will have the chance to introduce themself and tell us about their personal experience as photographer.
11:30 to 12:30pm - Wedding photography - Back to Basic
Introduction to the wedding photography business & the wedding market. Do you know the expression, "Do not put the horse before the cart?". Well, in this portion we will talk about the market, numbers and statistics and what you need to know to start your business the right way. We will give you tips on how to get the experience and the knowledge necessary for you to advertise yourself as a true professional.
12:30 to 1:30pm - Post Production workflow
In this section we will give you a few tips and tricks to be faster at editing your photography in Adobe Lightroom. We will also reveal what could be costing you too much time in the editing process and how to eliminate this for good.
1:30pm - 2:pm - WEBSITE
In this section we are going to talk about how to design the perfect website to make sure you do not loose clients when their visiting your site. We will show to each students what they can improve to make their websites better and land more clients toward a consultation request.
2:30pm to 3:15pm - FOOD BREAK
We are asking everybody to contribute $10 to order pizza and beverage. During the break, we will have free Q&A about any wedding photography related subject.
3:15pm to 4:30pm - The consulation! How to nail it everytime.
In this section I will show you how I set up to receive my clients and and we will talk about how we make the sale and the up sale. No secret here. From welcoming the clients to showing them albums, deal with the price shopping and get the clients to sign without any pressure.
4:30pm to 6pm - BRIDAL SHOW - How to make is worth your time and money
Yes, bridal shows works, but not all of them worth it and not every vendor are successful at it.
In this class, we will talk about the bridal show that works and how to nail those very single time. From setting up the booth, what to have on hands, how your flyer should looks like and how to approach the client.
Note: bring your flyer if you want input