WORKSHOP
Introducing a line of workshop for wedding photography.
IMPORTANT NOTICE - WORKSHOP POSTPONED UNTIL FURTHER NOTICE
Due to everyone canceling all events for this month and in an effort to get pro-active with the health of our community, even if our event was pretty small, we decided that it would be wise to POSTPONE our workshop until further notice.
We hope to be able to offer a new date once the corona-virus issue will get under control.
Thank you for your understanding and support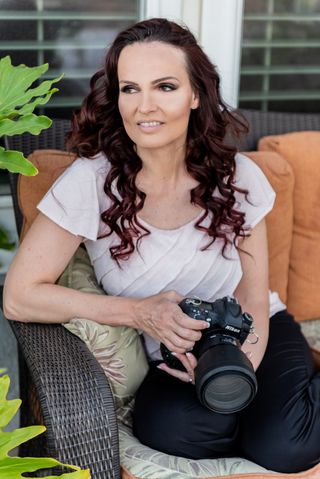 LET'S GO DOWN TO BUSINESS -MARCH 22nd 2020 - $350
For beginner to intermediate level wedding photographers

Private commercial space - closed group - Norco Ca.
10 am to 6 pm
20 seats only
This is a great class whether you are just starting out as a wedding photographer or you are trying to take your business to the next level. In this class, I will be giving you all my secrets to being a better business owner.
My business model is simple. I do not own a commercial space and I work from home like 75% of professional photographers out there. However, I build a brand and 11 years of satisfied clients, shooting an average of 35 weddings per year. I will give you the right tools to start off your wedding photography business the RIGHT way. We will talk about numbers, advertising, education & experience.
What you need to bring with you to the class:
Laptop
Your own Bridal show flyer/price sheet
Book note/paper to take notes
We will talk about the following subjects
CODB (cost of doing business) why not knowing your numbers is the #1 mistake that most businesses do and what we can do about it.
Advertising: Do and don't. why what you are doing is not working and what you should do instead.
Customer service: why a safety pin is certainly the most important tool in your bag rather than the most expensive gear.
Q & A. ask all of your business questions and let's figure out what we could do to help your business.
You are no required to bring your camera.
10:00am - Welcome everybody.
Everybody will have the chance to introduce themselves and tell us about their personal experience as photographers.
10:30am to 11:00am - why are we failing?
stop spending money on classes that are not typical of your market. Stop advertising in places that are over-saturated or/and without a strategy behind.
so you really know what you are doing? let's get real for a minute.
11am to 12:30pm - Do you know your CODB?
We will have a REAL exercise with everyone to see where everyone stands with their CODB. Understanding why this is key to a successful business and to be able to price yourself accordingly with your market.
12:30pm - LUNCH BREAK
Free Food and Beverages will be provided
1:30pm - 3:30pm - ADVERTISING - DO & DON'T
In this section, we are going to talk about what has not been working for you and why you can't continue to compete against everybody.
Instagram, Facebook, Google and bridal shows will be covered.
3:30pm to 4:30pm - THE SAFETY PIN EFFECT
Do you know why safety pins can bring you more satisfied clients than a $2k lens? Do you go the extra length to give your clients an amazing experience that they won't stop bragging about? I will show you how half of my clients are strictly referrals.
4:30pm to 6pm - Q & A
Because I think everyone is different, you should be allowed to have enough time to ask all of the questions you want and get answers. That is something that you cannot do when you buy online classes. so, this is an opportunity of a lifetime.
HOW TO REGISTER?
We only have 20 spots available. Simply fill out the form below. Once you have done it, you will receive an email with an invoice and all of the details. once the payment is finalized, you will receive a confirmation email.
NOTE: If you don't see the email right away, please, check your spam folder!
Accomations.
if you are traveling from far far away. here the list of the airports:
LAX - Los Angeles International
SNA - John Wayne Airport in Orange County
ONT - Ontario Ca airport (the closest one)
if you come from LAX, you might want to rent a car. if you come from ontarion, take an UBER or Lift (cheaper)
Best hotels in Town & closest ones.
Hampton Inn Norco-Corona-Eastvale
2025 Compton Ave, Corona, CA 92881•(951) 520-0984
Fairfield Inn & Suites by Marriott Riverside Corona/Norco
3441 Hamner Ave, Norco, CA 92860•(951) 340-4500